What to do after 10th grade is often the first major decision in life. It may seem scary given the options and possibilities available, but upon closer inspection, options have their strengths and weaknesses, whether they match their ambitions or not. understand. These options give you the opportunity to choose the best career option.
The most important decision after class 10 is to choose the right field of study. Choosing the right stream is really important, as your future depends on it. Stay away from the herd spirit of taking classes registered by your friends suggested by near and dear ones. This flawed and dangerous practice often leads to the wrong career choice, as it involves choosing streaming without really understanding what to expect after joining.
Which board to opt for?
There are many options, but choosing the right career after 10 class is very important. Career advisors use career assessments to guide you to the perfect career path for the future. The Career Placement Test analyzes your skills, interests, and abilities and builds a clear roadmap for your career based on this.
Career Options After 10th
Science is the most popular career choice for the majority of parents and students.
Science Stream offers many advantageous career options such as engineering, medical, IT, aviation, hotel management, data science, and Actuarial Science.
You can also select a research position.
Participating in the Science Stream will give you excellent problem-solving skills.
Science and Mathematics provide a flexible foundation for students to pursue top-notch, well-paid jobs.
Science is fun, amazing, and fascinating. As Edward Teller saidcorrectly
"Today's science is tomorrow's technology."
Who should take science after the 10th ?
If technology fascinates you and you have a talent for numbers, studying science after 10th is a wise option.
You can choose from physics, chemistry, and mathematics (PCM. There are many students who are average at math. They are terrified of math or are disinterested in math. If you want to be a doctor, don't worry, you don't need math skills. You can easily choose between physics, chemistry, and biology (PCB).
After 10th grade, several career options are available in the science department. If you have any questions about the situation after the 10th, you can visit www.rahuleducation.org for career counseling. It really helps you choose the right career direction.
The best commerce for business is known as the second most popular stream. If you are fascinated by numbers, finance, and economics, trading is for you. Stream has promising and well-paid careers such as certified accountants, company secretaries, accountants, investment banks, and financial advisors. However, after completing Class 12, you will need to enroll in a specialized course for each domain.
These include B.Com, BBA, BMS, BBM, CFA, CA, ICWA, CFP, and more.
It offers a wide range of career opportunities, including certified accountants, MBAs, and investments in the banking sector.
Who should take commerce after the 10 th ?
If you are familiar with numbers, business, and economics, commerce is the stream for you.
If you want to build a career in the economic and business world, the commercial profession is the best choice.
There are several options for trading flows from class 10 onwards. If you have any doubts about choosing Commerce Stream, you can choose the wisest way by asking an expert for career advice. Proper career advice after 10th grade is very important for a stress-free career. Edu Milestones' career ratings are considered the best by industry experts. Your career assessment is tested using statistical methods to provide accurate and reliable results.
Today, the humanities are in high demand and more and more students are choosing it.
Art is now becoming a desirable career choice. It gives college students an extensive variety of profession opportunities.
Offers many lucrative career opportunities such as journalism, language, history and psychology.
Design, linguistic arts, performing arts, and humanities are high-paying career options.
The subject of art promotes creativity and self-expression.
Students taking Art Stream develop critical thinking. It also helps improve leadership skills.
"Art will teach you how to deal with the world around you."
Who should take Arts after the 10th?
If you are a creative student and want to dig deeper into humanity, art is for you. There are several options available for Arts Streams from grade 4 onwards. In case of confusion, you can ask a career counselor. Career advisors provide you with the right career advice and guide you in the right direction.
What are the career options after the 10th class?
Intermediate (2years):From 10th grade, students can choose subject groups such as PCM, PCB, PCBM, Trading with Math, Trading Without Math. After completing grade 12, you will be able to earn a graduation in several areas, depending on the subject you choose.
Polytechnic: After tenth class, college students can do polytechnic publications like Mechanical, Civil, Chemicals, Computer, and Automobile. Polytechnic faculties provide degree publications for a period of three years, 2 years and additionally 1 year.
ITI (Industrial Training Institutes): From 10th grade, students can take ITI courses to get hired mechanics, electricians, electricians and more.
Paramedical: After the 10th grade, students can take emergency medical courses such as DMLT (Diploma in Medical Laboratory Technology), DOA (Diploma in Ophthalmology Assistant), and DOT (Diploma in Ophthalmology Assistant Diploma).
Short term courses: After the 10th grade, students can take short-term courses such as tally, DTP, and graphics.
The right career advice and guidance at the right time can bring wonders for you. It is very important to consult an expert in this area. A career counselor can help you decide what to choose after the 10th. Experts will evaluate and analyze your strength, passion, and interests. Based on this, an expert will determine your most appropriate career path. Effective career advice in India can bring wonders to your future.
How to pick the education board? Should you go to CBSE or ICSE or IB?
Completed the 10th standard currently, you will generally choose a school board that is suitable for you and will help you improve your profession. Choosing between CBSE, ICSE, and IB is not an easy choice. Each training board has its own advantages. Choosing the right board and school is very important for the best training. Want to see the benefits of choosing a school board? It's easy to decide which board to choose.
Probably the most popular Education Council and the National Council of our country. CBSE has an integrated curriculum approach that helps develop a comprehensive individual.
CBSE emphasizes skill development. CBSE helps students prepare for the competition exam, as most of the questions in the competition exam are asked by NCERT.
Most of the competitive exams such as JEE Main and Advanced are managed by CBSE.
It provides students with quality knowledge and ensures the overall development of the individual.
The main advantage of the CBSE board is that it provides the flexibility to choose subjects based on student interests. The overall structure of the CBSE is very compact and pressure-free.
You don't have to ambush the answer.
Original and well-written answers are highly valued by the CBSE Board and give students the opportunity to explore their thinking horizons.
ICSE is considered the most difficult board. The ICSE curriculum is very extensive and covers all areas equally.
ICSE students are naturally very good at English because of their solid curriculum.
Concise writing in English is so important to civil servants that it is not surprising that students with good grades at ICSE are expected to pass the civil servant exam.
The ICSE curriculum and structure are designed to give students practical insights into the concept beyond textbooks.
ICSE standards and curriculum provide a strong foundation for students and prepare for the future. 6. The scope and content of the curriculum may be high, but it also develops high knowledge among students. You may have heard that CBSE teaches on the 11th or 12th, but the ICSE Board has already taught the concept on the 9th. That's how influential and imaginative the ICSE curriculum is.
If you are planning to study abroad, the IB Board will assist you in admission abroad.
The IB board helps to be more culturally aware.
It helps you get a global partnership.
The curriculum helps students grow overall.
The IB board provides the flexibility to choose your own topic.
These are some of the benefits of the Top Board of Education. There is no best board. Each board has its own advantages.
"The future depends on what you do today. –Mahatma Gandhi Happy learning."
Choose the career that suits you.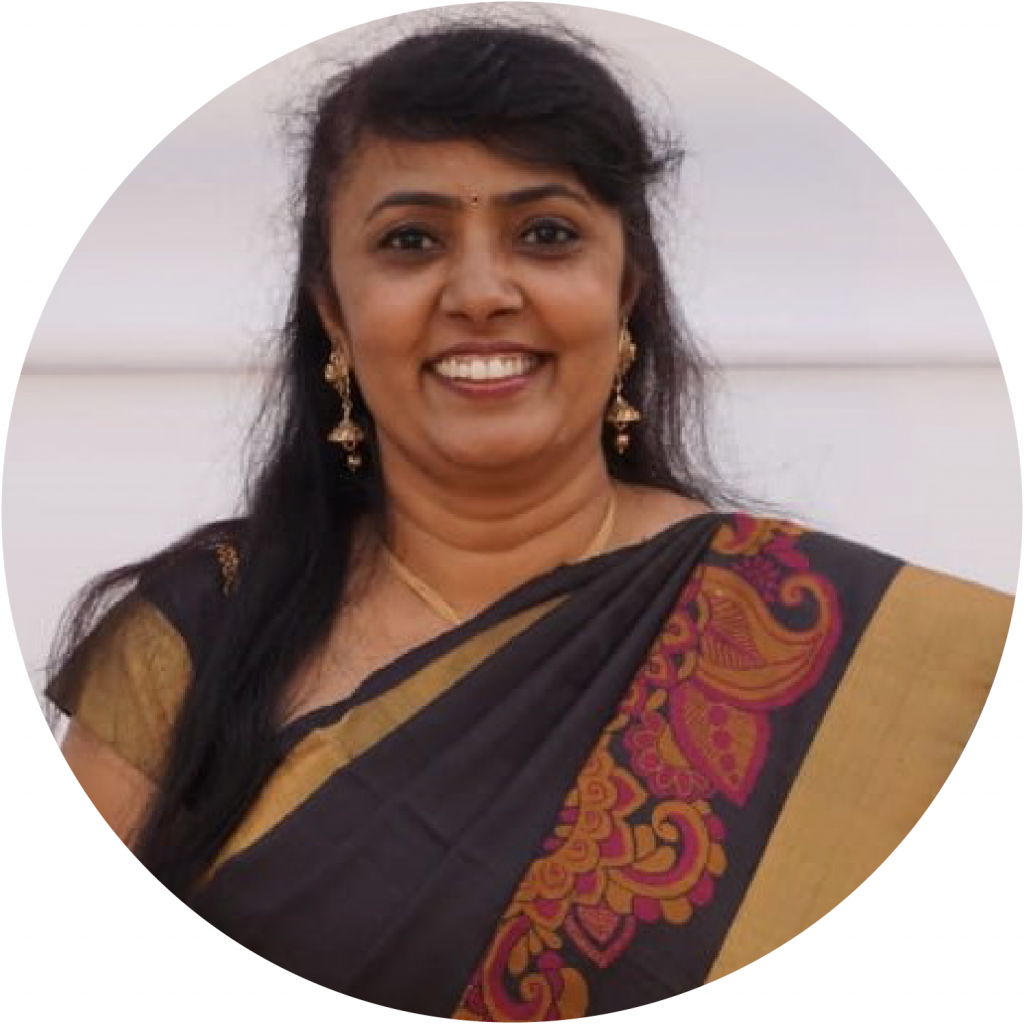 Administrative Head – Rahul Education