The teachers of #FJHS are well trained and they are very friendly with the kids. Academic area of the school is strong enough to make the child discover the talent within him. Management staff is sufficiently polite to deal with parent's queries and solve them in the least possible time.
Hygiene is the priority and safety of each person, especially students, is taken care of to a satisfactory extent. Presently following the government guidelines, lectures are conducted via online mode wherein the school has developed student and parent friendly application. To clear the doubts and resolve the queries, there are also sessions organised on regular intervals. Teaching staff is taking good care that the online mode of studies are adapted by students well and the lessons are understood by them fairly.
Intelligence plus character, that is the goal of true education and that I feel is truly taken care by #FJEHS. It concentrates not only upon building up of academics but also the moral values. The school also recognises, encourages and embellishes the child's talent be it art, music, dance, drama or any other.
Every teacher looks after each and every student as his/her own child. As a parent, I'm really grateful to all the teachers and the school for all the love and care. They all are doing a great job
#FJHS
, I would really like to appreciate the teachers who are managing online teaching so well and handle students fantastically even during this pandemic situation. Keep it up!! My son is doing good in his academics and understanding the content well that is taught by the teachers. Once again thank you……..
My Daughter studies in class 1 and her name is Saanvi Vikram Sawant. It is an honour for me to share few words about the school management and respected teachers. I am thankful for the wonderful support from school and excellent efforts by all teachers during this lockdown situation.
Taking online studies with so many students is not an easy task, but I thank teachers for always being patient with the students. All teachers are managing these things very smoothly and they know their students well. In addition, the Principal is always prepared to resolve any kind of queries and provide support to the parents instantly. Thank you once again to the School Management and entire staff of #FJHS. Looking ahead to your great support in the coming years also!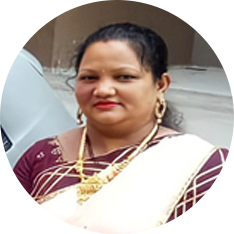 I really like this school because here my children Learn while playing & doing several activities. Thanks to the teachers to make kids learn so many new things.
As it's really difficult for them to make students learn from home during this crisis but they have been doing a wonderful job. A big thanks to all the staff and administration for being on duty in this tough situation and not compromising on the quality of studies for students' betterment. Big cheers and salute to the entire staff and teachers! Thanks
We have just started at
#FJHS
, though it's an online school but our son is very happy here. The teachers are fantastic. The teachers have such a vibrant personality, always smiling and ready to assist.
We also liked the online application of the school which helps us to keep daily track of all the necessary information. We look forward to watching our child's development as he continues his education at Father Joseph's. Thank you.
I would like to take this opportunity to thank all the teachers for the efforts they are putting together to teach our children through online classes which are conducted with regular intervals to ensure the safety and healthy use of technology and for the imbibition of knowledge;
also conducting revision and mock test processes through various online platforms like Google classroom, Google Meet and Rahul Education app. Presentations of lessons are well-drafted and videos by the teachers cover every small point to ensure that the complete concept is clearly understood by children. This is highly commendable. The kids are also enjoying the co-curricular activities along with mock tests which are beneficial for the mental and physical development of the kids. A big gratitude to all the diligent teachers for putting immense effort into the online teaching. I personally feel very satisfied and happy.
First of all, I want to appreciate & thank them for being wonderful teachers. The way they make learning interesting and the way they interact & make learning easy is appreciable. Besides, I want to thank them for being such nice people & for sharing their knowledge with our children.
They are doing a wonderful job. My child, Shlok Singh, really enjoys his classes. I really appreciate their efforts during the class. They give attention to each and every child. During the pandemic, we faced a lot of challenges, yet the teachers continued doing their job and a great one at it.
We love the activities conducted online, like Garba celebration and lantern making. The school has taken a good step towards the development and growth of our children. Really happy to have such teachers for my child.
The pandemic broke our hearts and also the aim to learn new things in our daughter's new class i.e., 6th Standard as it was evident that the new session wouldn't commence. But the way they handled the situation to incorporate zeal amongst the students to learn online was simply impressive.
Hiral doesn't miss a class online. We thank her teachers and the entire coordinating committee of MMEHS.
In a tough situation like this, when the world was suffering from pandemic, students were anxious about their future. What will be done for the pending classes? How are we going to cope with the syllabus? The questions were many. But the irony is that the internet came to their rescue, something
we, as parents, end up cursing. The school introduced online classes and put our children at ease. They are always excited to attend the online classes. They can easily ask questions to the teachers. The sessions are going on very well and students have become punctual. Those 40 minutes of class are fully utilized and the syllabus is being covered smoothly. Tests are also conducted very easily. We are happy and content with this step of taking online classes. I hope that it will be pulling off well in the near future too. We are grateful for the arrangement of online classes.
It has been a pleasure to attend the online classes, most valuable work being done by the teachers. In this pandemic situation, when we are so careful for our kids, the Rahul Education app helped us get all the information and notes regularly. Very useful guidelines are being given by teachers.
Mock tests help students to prepare for the exam. Online activities conducted are also very useful for physical & mental development of kids. I am very happy for the online studies and grateful to the school.