The programs at the higher education level provide students with the knowledge, skills, and the tools necessary to obtain employment in the mastered domain; Rahul Education offers Degree Colleges, Engineering College, Law College, Architecture College, Hospitality Studies (HM), D. Ed, B. Ed, M. Ed College, etc. under its umbrella.
Shree L. R. Tiwari College of Engineering (ISO certified, NAAC accredited), established in the year 2010, was the first engineering college in Mira-Bhayandar, and since then has provided a sound platform, equipping students to stand on their own feet, visualize, grow and build a bright future in the ever-growing industry.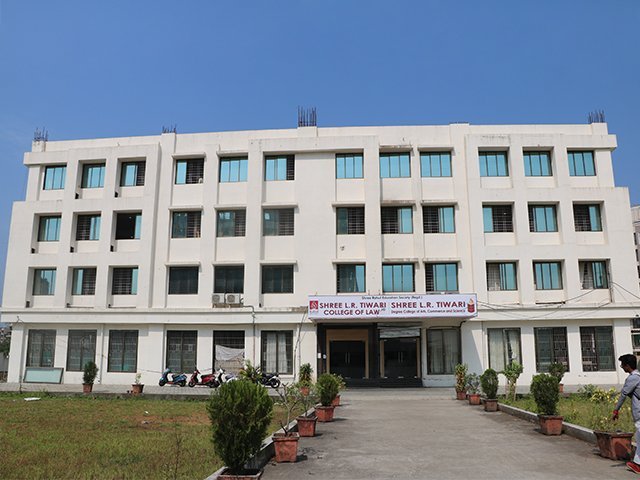 SLRTCL College of Law offers professional courses such as Bachelor of Legal Science (5 Year Course) and Bachelor of Legislative Law (3 Year Course). These courses cater to aspirants who wish to make a career in law, join legal bodies or contribute to civic administration. The college has a beautiful campus with state-of-art infrastructure. With proficient and highly experienced faculty to train the students, quality education leading to extraordinary results is the ultimate goal. The commencement of this college in 2018-19 was the realization of a dream to give youth from all strata of society an equal opportunity to aspire professional training and build a career of their choice.
The aim of this college is to develop a confident and educated youth of India. The goal is to get pupils ready for college lessons as well as life lessons.The college has a massive campus with a magnificent building and cutting-edge facilities. It is recognized for its top-notch education.The students' lives have been easier because the best degree college is now accessible to everyone in the vicinity, allowing them to fully enjoy their time as students.
One of the Top-Notch institutions Smt. K.L. Tiwari Degree College of commerce and science, a private self- financed linguistic minority institute, started its journey in the year 2020, offers programmes in Commerce and Science. SKLTDC is a Rahul education driven community providing an education for holistic growth, Liberty, fraternity and equity.
Rahul College of Education can equip you with the subject-matter expertise and pedagogical knowledge you need to excel as a teacher and use your full potential to benefit both the students and the institution. Therefore, it is crucial that you pick the best college i.e. Rahul College of Education  for your programme in order to stay one step ahead of the market competition.
Education at Smt. K. L. Tiwari College of Architecture follows a "Learning by Doing" philosophy. Using Experiential Learning, the educators purposefully engage the learners in direct experience and focused reflection in order to increase knowledge, develop skills, establish values, and develop one's capacity to be able to contribute to the community.