"Teachers are those who show you where to look but don't tell you what to see''. quotes in the words of Alexander k. The transfer is a woman whose day starts with the blessing of God, with her family, with responsibilities in her hand but still, she is enthusiastic about all the work. A woman as a teacher who teaches a child at home has many advantages over teaching in school. Large classes contain 50 to 60 students In each class these large classes are less beneficial for students. As a result, teachers are unable to solve their questions. Each child is unique, some will be able to learn more quickly than average but other need some time more to learn. but the one who teaches at home help counter that. Because of her skills, she can assess each child's learning needs and will help them to achieve goals. Schools and colleges have an age limit after a certain age they can't teach in schools and colleges but with in-home tuition, one can teach life- long to the students. If a woman teaches at home her profession will always maintain her standard in society, her reputation, knowledge, etc. Under any school and college institute, she must have to follow the command of the administrator of the institute and make a good relationship with the staff, other teachers, and all management. but at home she doesn't have to follow anyone's order but on the other hand all the work from managing the timetable of students till the exams, she has to prepare first and then she will make her children ready for all the tasks of school as well as life.
A woman who teaches a child at home is called a Governess. In school, teachers have to pay more attention to students she has to stand for many hours just for giving knowledge to the students for securing their future. This profession is Not a full-time job duty. hence some teachers also teach in other coaching classes or do part-time jobs just to earn small wages. She spends her whole day with the children but in-home she has to teach only for a few hours and after it, she can have a rest for while. The main issue of this Profession is stress. Teachers deal with a wide variety of stress causes on daily basis because of not a good- facilities, less job availability, poor relationship at work, weaker education sector, workload as spending hours planning lessons, input data, assignments, etc student misbehavior, less percentage of class this all factor are responsible for making teacher aggressive. Her mental health is necessary for students On the other hand if she teaches at home the stress level will be less and have a comfort mode in her house all matters for her is just the comfort of the students. apart from such advantages teaching at home has
disadvantages also. Sometimes, due to family issues, it becomes very difficult to take home tuition. For teaching, a peaceful environment is very necessary.
In many cases, a woman left behind her profession of teaching because of an unsupportive family. Family plays a major role in this situation. A women's works continue for her family and still does not stop. She gets busy with planning lessons, and assignments, to prepare their children. For her, children are mood freshener she will treat them like her child. only giving knowledge is not enough but giving good values, and good manners are also her duty. a woman who gets to dream and develop her in every field or grow into a vision-driven woman, a leader who passes essential values and precious opportunity to the next generation teachers give their today for the future of the students she made her all efforts to complete her housework just for the students. when she teaches in a home it seems like the moon with beautiful moonlight is spreading his bright light to small but a bright star who will shine in the future she will put all her efforts to teach the students all the knowledge that she has gained in the entire life. Each and every single day for women who teaches at home is itself quite challenging and a task to accomplish. A woman is known to be a selfless figure with a pure heart since the students she teaches is not her own child but only by seeing their faces does her stressful day become the happiest day ahead. she forgets all her pain, her stress, and her family issues when she is with children that is the power and the driving force of this profession since she is not able to go to school and teach but she is spreading her knowledge to the future winners and doing her job well.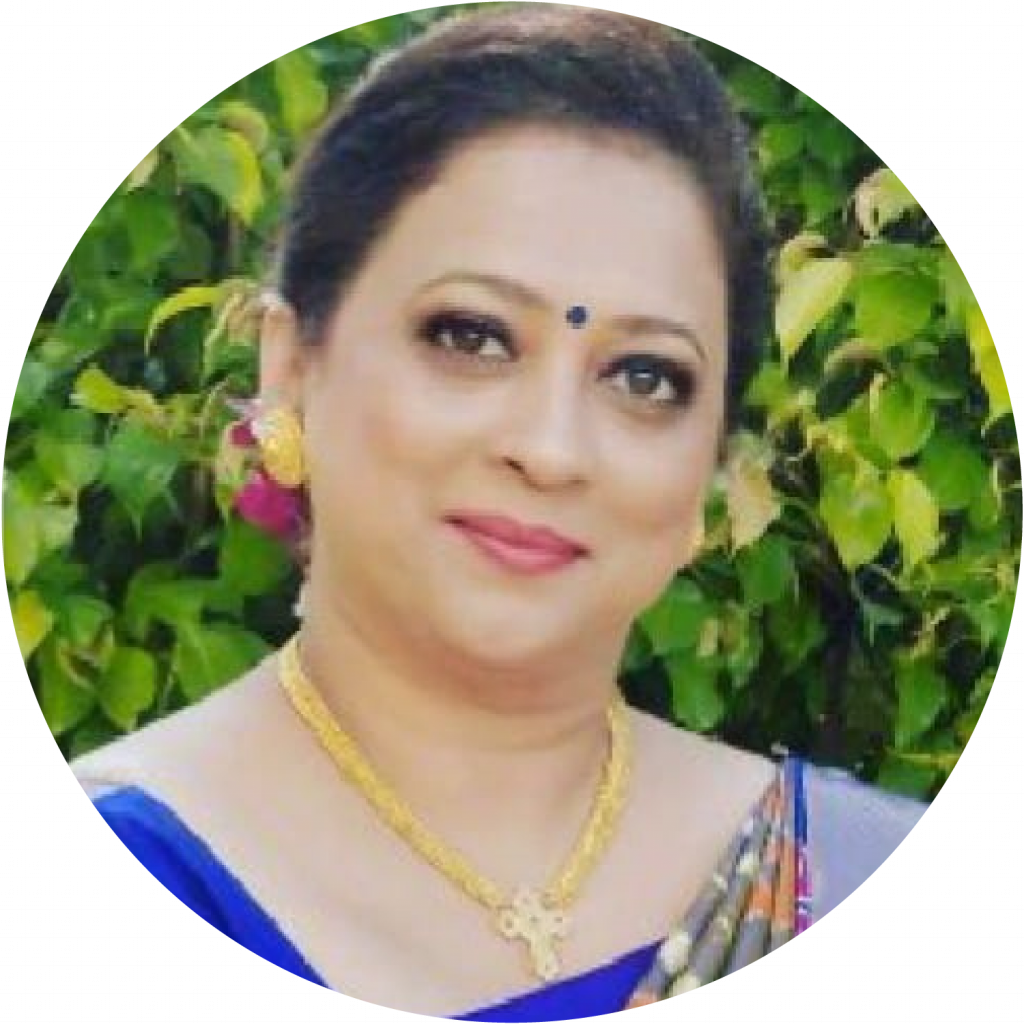 B.A.|| B.Ed
School Principal at Rahul Education, Mother Mary's English High School